More Local Attractions: ST PATRICKS BRIDGE AND OLD NIC(THE DEVIL)
We are continuing with our historic series of local attractions in Kilmore Quay Village: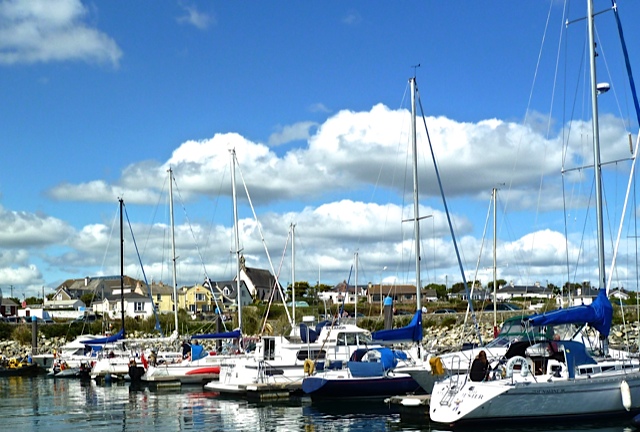 ST PATRICKS BRIDGE AND OLD NIC(THE DEVIL), Kilmore Quay Scenic Village, Wexford
The legend  of how the bridge was formed is more dramatic than the geological fact.
The legend has it that St Patrick chased the devil out of Ireland in ancient times. The chase started somewhere in the South of Ireland and the Devil crossing the mountains in Tipperary bit a piece out of  the mountains to speed his way during the chase.
That gap in the mountains is known today as the Devil's Bit.  As the devil was leaving the Wexford shore St Patrick was closing on him and so he dropped the huge rock near the mainland beside St Patrick's bridge . . The bridge itself is formed from rocks which St Patrick is said to have thrown at him as he headed out to sea.!!!!
It is said that the outline of St Patrick's fingers can be seen on the top of St Patrick's rock!!!
All of the local attractions mentioned in our blogs are in close proximity to our self catering cottages, in fact alot of them can be viewed from our living & bedroom windows. Please feel free to contact us on suitable dates for your summer holiday – you wont be disappointed, note our reviews section on our website from past clients.
Full details on our self catering cottages rates and availability can be viewed here