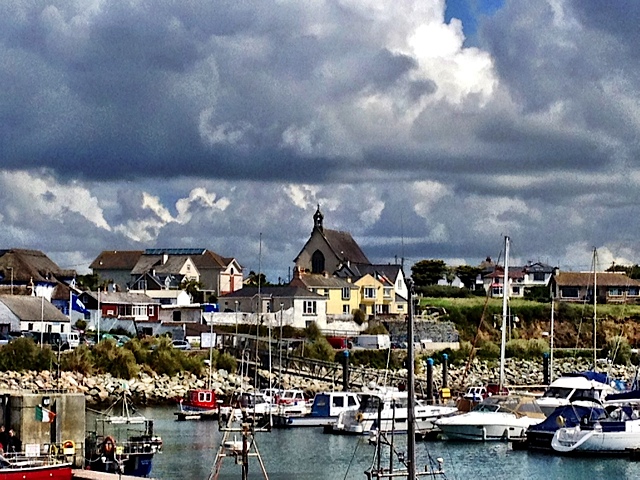 Some Local Attractions for you and your family in this beautiful scenic fishing village:
Firstly a trip to the Great Saltee are a must (this is the larger Island and daily trips go from Kilmore Quay Harbour daily). Thanks to the Neale family—owners of the Great Saltee visitors may go ashore to explore.There is much to see on the island. There is the Royal walk, the Prince's throne and numerous spectacular inlets. Most important of all is the bird sanctuary on the West point of the island. Gannets, puffins, and a huge range of seabirds nest and live there during the summertime.
The views of the Wexford coastline from the Hook lighthouse in the West to Carnsore in the East are spectacular.
St PATRICK'S BRIDGE, Kilmore Quay
The pre-Cambrian bedrock of the  islands is millions of years old. Much of the features of the islands and their character have been shaped by the Ice Age between 20000 and 10000 BC.
The small island —the Little Saltee is connected to the mainland by a  bar or a ridge which strips as the tide goes out.
Full details on our Self Catering Cottages can be viewed on our website, for rates and availability click here